Hammer of the Ancients build is familiar to most Barbarian players. And I guess when you see the video for Barbarian to clear Inferno machine Monster Power 10, it is not strange for you. But I would tell you how to survive MP10 with least Diablo 3 Gold. Barbarian is a legendary class which has a lot of unique feature. And this time we would tell you to get the right D3 items to fit in your Hammer of the Ancients Build in MP10 Inferno Machine.

Below are the Attributes and skills for my Barbarian. 187,735 Damage is in the middle class of Barbarian. But I can survive in Monster Power 10. Then there must be something special in my equipments. Generally I farm myself and do not have enormous amount of Gold as privileged ones.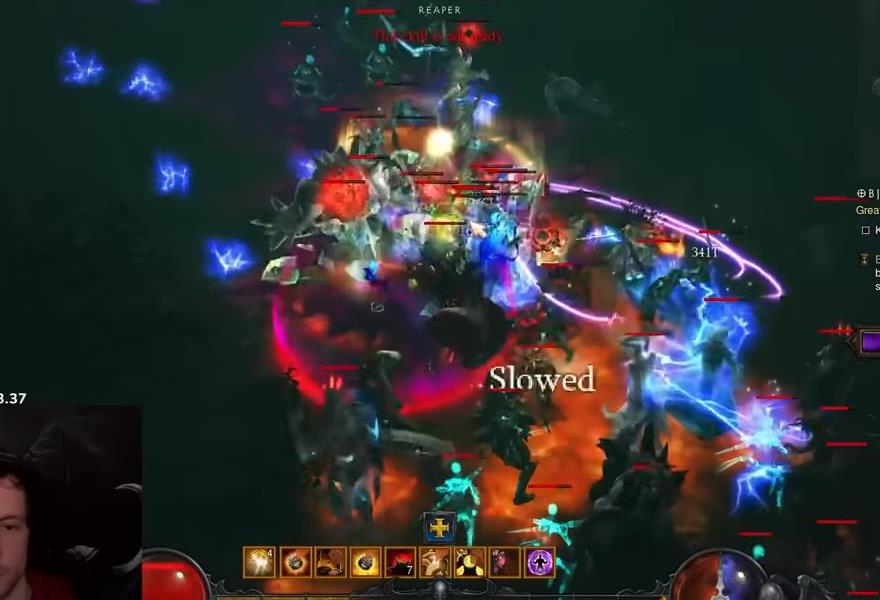 Let's first see my main hand weapon. Echoing Fury with the stat of Life steal and damage per second 1213.2 would be more than 100 million D3 Gold. But you could save the money as we are Barbarians. I have 2.20% Life steal stat on the other hand, and 2.80% life steal on the Immortal king's Belt Set. 5% Life steal is enough for me to survive. As to the ring, I would recommend Stone of Jordan with 5 Cold Damage. This is really helpful when you do not have a Frozen Wizard in your team. Beside, it can reduce the cost of Fury by the skill Hammer of the Ancients as well. Then you can clear the boss more efficiently.
Regarding Fury, choose the rune Into the Fray of Battle Rage and Passive skill Superstition. If you gain five sets of Immortal kings, you would gain a lot of Fury benefits. If you have any doubts, you could leave your message at our Feedback page or our Facebook Page. We are always ready to help you.