As the weapon in the Auction House with Life on Hit is a little expensive, we would like to get some fair Diablo 3 Items on the other parts instead of weapon. This time we would like to give you a recommendation of Barbarian Shoulders Items.
Some players say Life on Hit is most expensive and useless. I can only agree with the Expensive part. But you could spend this money on the vitality and the Life. Shoulder should be at least 220 Strength, and 10% Life with Resistance to All Elements. And with this standard, buyout price is 6,000,000 Diablo 3 Gold and I have search in the Auction House. The best Rare Shoulders I can get is this one as follows.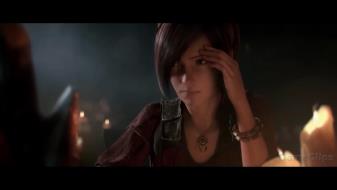 Of course, you can find better D3 Items with sufficient D3 Gold in your account. But this one is for common players. If your Life Global is 30K, then this shoulder can increase about 1K. This is not much. But if you have five items with the same +10% Life, then the snow figure will role bigger. What's the point to get high Health Globe? You can get more time when you are in the physical and elemental damage. If you are with the Whirlwind, War Cry and Sprint skill build. The attack speed should more than 1.3. Or it would be useless. Then you can only rely on Rend with Rune Blood Lust to get the life back.
One tip in mind: The items you choose should cooperate with the skill build you choose. It is wrong to stand still with Whirlwind, War Cry and Sprint skill build. If you have any doubts in mind, you can come to our news part to check the Diablo 3 Guide. We sincerely hope that our news will be helpful to you.