Security is always a great element for players to determine which site to buy Diablo 3 Gold. Now good news is that McAfee Secure Service has been added for Salediablo3.com. This is a global mark that shows this site is reliable and safe for you buy D3 Gold. This time we would show you the steps we have taken to safeguard the information you offer.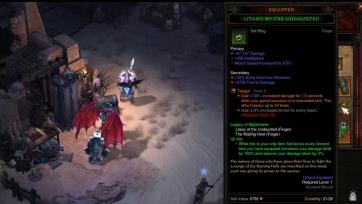 Step one, McAfee SECURE service: "Websites displaying the McAfee SECURE symbol are tested and certified daily to pass our security tests, which help protect consumers from identity theft, viruses, spyware, and other online threats." If you see the secure symbol in our site that means our site is tested by authority and safe for you. You can rest assured that your payment and information is in safe place. We are making great efforts to make our customers believe that our site is the safe place for them to buy Diablo III Gold, Items and Power Leveling.
Step two, encrypted member information. We offer great advantage for our registered members. But some players fear that their information would be leaked and shared. We can guarantee here that all the information you provided is encrypted. We would never share the member information with third party.
These are the main two steps we take to secure the customer information and site security. McAfee SECURE would test our site on a daily basis. If there are some dangerous points for customers, the Secure mark would disappear until the problems have been solved. So you can feel confident about the security in our site. If you are still wondering, then you can google the Mcafee secure and you will find that we are the safe store for you. If your friends still not decide which safe store to buy Diablo 3 Gold, you can recommend our site for him.
McAfee Secure is just a small step we take to secure our site. In the future, we would take more efforts to make you feel that we are the safe D3 Gold store for you.