Hellfire Ring with 35% XP bonus is always the necessity for those who are eager to get fast power leveling. A lot of players are anxious to know what would happen to the hellfire ring in Reaper of Souls. As there are new Inferno Machine, who would be the new Uber Boss. Now we would answer it all for you.
New Inferno Machine are crafted from four keys now. You have to craft new machine for all four bosses. The other three are still the same. And the fourth key drop from the Act II keywarden. But Diablo is the new Uber Boss Added.
New Uber Boss: The Realm of Fight
Diablo (The Soul of Evil) summons Skeleton King(The king of the Dead), Rakanoth(The vile Executioner), Diablo Shadow (The Soul of Evil). He still have the old skills like electrify steam, Trap and Fire Ring.
Drop: Heart of Evil
New ROS Hellfire Ring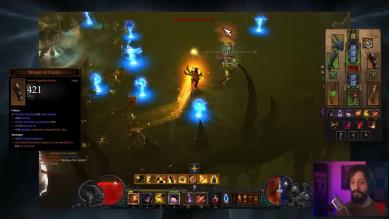 Where to buy the new design for the new ring?
You can buy the design at Act 2 Vendor Squirt.
New ROS Hellfire Ring Stats
Increases Bonus XP bonus by 45% (old ring is 35%)
Chance to cast a fire ring for 200% weapon damage when attacking
Account Bound
Level 70
Written by Phebe sal Game Reviewer